Table of Contents


Sections cut from the 2013 version are in red. Starred entries were left out of the Author's Cut as well.
Chapter 2: Olives, Tea, and Assault Rifles
Galilee
Into the West Bank
Jayyous
The Wall
Olive Rain
Surrounded
Rania's House
Yusif's Islam
Qais
Ramadan

Chapter 3: Behind the Fence
Nablus
Dan in Israel
Ramadan Daze
Dan in Palestine
Thunderstorm
Helicopters and Hellfire
Settlement
The Eid
The Last Picnic
Home Again

Chapter 4: Ramallah — Palestine has its own Beer?
Ben Gurion Airport
Ramallah
The Muqataa
Office Life
Invasion Party
Yasmine
Ramallah International Film Festival
Cops and Robbers
Cold War and Peace

Chapter 5: Suddenly a Journalist
Jayyous Nights
Grapevines and Sea Breezes
Amman Again
Home Sweet Ramallah
Dead Sea Stroll
Arabian Idol
Bethlehem's Walls
Goons. Hired Goons.
An Offer I Couldn't Refuse

Chapter 6: Bombings, Weddings, and a Kidnapping
Checkpoint Wedding
Disappeared
Osama the Commie
Shoot 'em Up
Zeitoun
Another Bombing
Days of Penitence

Chapter 7: Arafat's Funeral
Ramallah Ramadan
Rest in Peace, Abu Ammar
Holiday in Jayyous
My Boss Decides to Run for President

Chapter 8: Running for President in a Nation without a Country
Announcement on the Run
Beaten in the Street
Christmas: Dire Straits in Bethlehem
Mass Destruction
Shifting and Swifting
Election Day

Chapter 9: Holy Land Spring
Gunpoint
Winter Living
Eid al Adha
Ceasefire
Suicide Bomber's Family Shunned
Nablus in April
Passover
Bab al Shams

Chapter 10: The Grand Tour
Rum Night
Civil Society's Unified Call
Tel Aviv with Nick

Chapter 11: The Gaza Disengagement
Disengagement Thoughts
East Jerusalem Outrage
Hip Hop and a Grenade
Disengagement Fever
What Ceasefire?
Chapter 12: The Last Ramadan
Visa Laundering
Islamic Jihad vs. Hamas vs. Fatah
Ahmed's Heart (Click to read article this section is based on)
Dinner with a Suicide Bomber's Family
Settler Logic
Leaving Ramallah
Sinai Reflections
Maintaining this website and my blog is an unpaid labor of love.
If you'd like to help me keep it up, please consider donating -- even $5 helps!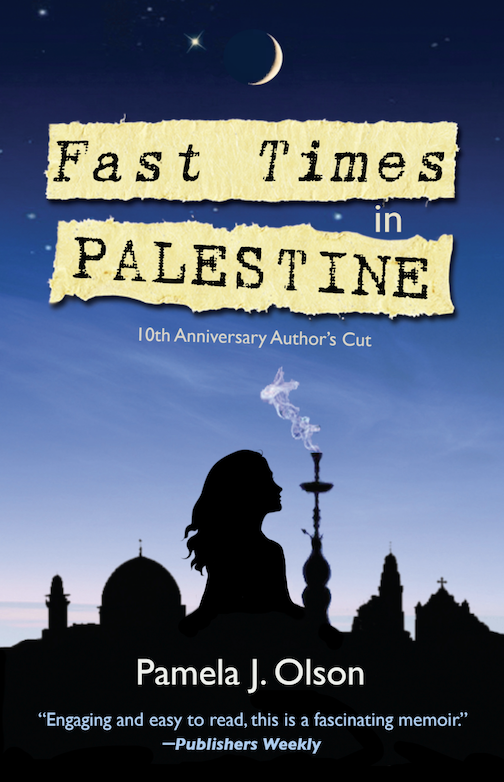 Click to view the book on Amazon!