"No other book has conveyed such an authentic,
penetrating, and enchanting sense of the Palestinian
people and their long struggle for rights and security."

— Richard Falk, UN Special Rapporteur on Human Rights in the Palestinian Territories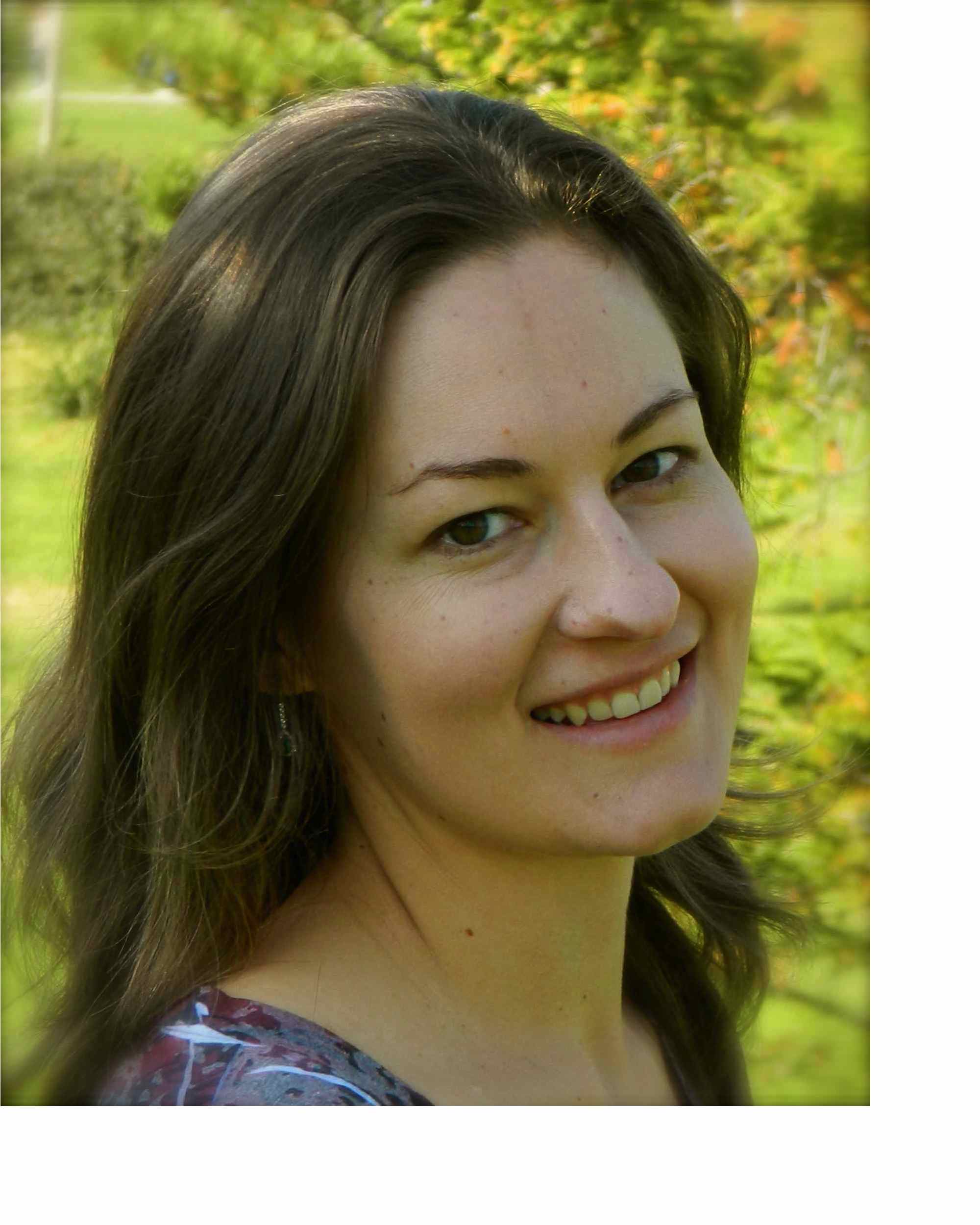 Pamela Olson, a small town girl from eastern Oklahoma, had what she always wanted: a physics degree from Stanford University. But instead of feeling excited for what came next, she felt consumed by dread and confusion. This irresistible memoir chronicles her journey from aimless ex-bartender to Ramallah-based journalist and foreign press coordinator for a Palestinian presidential candidate.

With dizzying speed she found herself attending Yasser Arafat's funeral, tour-guiding Israeli friends around the West Bank, dating a Palestinian from a conservative village, being held at gunpoint and injured by a stun grenade, and witnessing the 2005 Disengagement from inside the Gaza Strip. The gripping narrative focuses not only on violence, terror, and politics but also on the daily rounds of house parties, concerts, barbecues, weddings, jokes, harvests, and romantic drama that happen in between. <!From idyllic olive groves to Palestinian beer gardens, from Passover in Tel Aviv to Ramadan in a Hamas village, the book is packed with suspense, humor, and unforgettable characters. Its seamless blend of travelogue, memoir, and narrative journalism ramps the average American up to a sophisticated, multi-faceted understanding of the Israel/Palestine conflict.>

Funny, gorgeous, shocking, and galvanizing, Fast Times in Palestine challenges the way we think not only about the Middle East but about human nature and our place in the world.

Named a Top 10 Travel Book of 2013 by Publishers Weekly and a Best Travel Book of Spring by National Geographic


Top Three Stories Cut from the Book (for reasons of length)





Blurbs



"Harrowing, funny, vivid, entertaining and deeply humane, Fast Times in Palestine opens a rare window onto Palestinian life. It's impossible not to be moved on nearly every page."
— Sandy Tolan, author of The Lemon Tree
"I realize that without knowing it, I have long waited for this book, although I could not have imagined its lyric magic in advance of reading."
— Richard Falk, professor emeritus of international law at Princeton (full review)
"What makes her story so compelling is that she tells it in an honest and straightforward way, not by relying on hot rhetoric. For anyone who wants to learn the truth about life under Israeli occupation, this book is a superb starting point."
— Prof. John J. Mearsheimer, co-author of The Israel Lobby
"More than a travelogue or a polemic, the book is a coming-of-age story, as Olson discovers her voice by directly confronting the challenges of living in a state of institutionalized paradox... Engaging and easy to read, this is a fascinating memoir." "The strength of the narrative lies in Olson's investigation of the personal and mental effects of oppression and war on herself and her newfound friends, 'the atmosphere of mute shock expressed only in sidelong glances… of knowing something few people knew, and of genuine connection and collective struggle…' An empathetic, intriguing memoir."
<!hr>

"A moving, inspiring account of life in Palestine that's enormously informative yet reads like a novel."

---

"Pamela Olson leads the reader on an exciting, funny, at times heart-wrenching journey, carefully deciphering complex political and historical issues. Olson is a talented writer, intelligent and exceptional in her ability to convey both tragedy and hope, remaining morally grounded and refreshingly honest."

---

"As an Israeli whose life was shaped by the Israeli-Palestinian conflict, I found Fast Times in Palestine moving and refreshing. Pamela Olson comes to the Middle East with a blank slate and is therefore able to hold up an undistorted mirror to the reality she encounters."

---

"Pamela Olson operates in a great tradition of American explorers, from Martha Gellhorn to Susan Meiselas to Rachel Corrie — open-minded women who have thrown off a lot of tired received wisdom about a fearful part of the world in order to see it for themselves, then brought that understanding back to their own culture. This book is a triumph of sympathy and observation."

---

"Fast Times in Palestine will open your eyes to the human story inside the political drama... Olson's heartfelt work will change how you understand the Middle East."

— Patricia Ryan Madson, Professor Emerita at Stanford and author of Improv Wisdom


"It's love in the time of occupation as Pamela Olson... takes us on the emotional roller-coaster of her very personal experience of life in Ramallah — and in doing so lays bare the human drama of a people... determined to live free."

---

"In a field overcrowded with arcane academic texts and strident polemics, Pamela Olson has broken through with a refreshing read that packs gritty journalism into a fast-paced, intimate personal narrative."

---

"Part adventure story, part searing reportage, part love story, and wholly absorbing... If you want to know what everyday life is like for the Palestinian people, go to Palestine; if you can't, read this book."

---

"Olson does not merely report on the world of others; she steps into their shoes and sees the world through their eyes. Fast Times in Palestine is a heroic and touching journey to self-awareness that will awaken the reader to a more humane perspective on the Arab world."

---

"Olson's masterful storytelling, imagery, and wit take the reader on a transformative journey through Palestine."
Contact me for queries about foreign language,
Commonwealth, and film rights
Reviews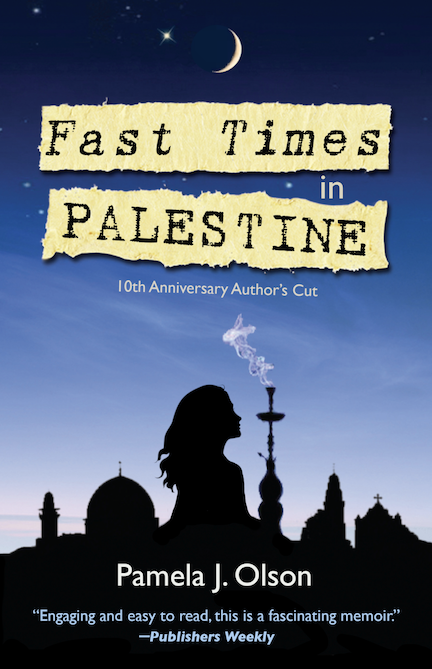 Click to view the book's Amazon page
Maintaining this website and my blog is an unpaid labor of love. If you'd like to help me keep it up, please consider donating -- even $5 helps!