Editing by Pamela J. Olson


"It was a pleasure working with Pamela on my book. She is very professional,
truly thoughtful and skillful in her editing, and I highly recommend her."

~ Miko Peled, author of The General's Son
Experience

Author of the award-winning memoir Fast Times in Palestine

Primary editor of The General's Son by Miko Peled

Journalist and editor based in the Middle East, 2004-2005

Prolific blogger and contributor to Mondoweiss

Visit the Fast Times in Palestine website to see blurbs, reviews, and excerpts from the book and several interviews and presentations

My Author Bio has more info

Currently working on a novel

Other clients include Iris Keltz, author of Unexpected Bride in the Promised Land: Journeys in Palestine and Israel, and Gil Maguire, author of Pantsuit in Chief: The Accidental Wartime Presidency of Hailey Hannagan


Education

Stanford University President's Scholar, class of 2002. BS in Physics, Minor in Political Science. GRE 1600/1600

Oklahoma School of Science and Math, 4.0 GPA. SAT 1600/1600


Services

Developmental editing, structural editing, copyediting, proofreading, ghostwriting, and ebook formatting

I've self-published a successful book, and I've also published through a traditional publisher. I'm happy to offer consulting advice about both paths, including querying agents, developing a book proposal, and selling and marketing online.

My method of eBook formatting allows stylistic personalization, unlimited images, and internal and external links. I can also design a simple but beautiful cover. Other than the two Fast Times covers, I designed the covers for all the books on this page (other than the English and Turkish versions of my memoir).


Fee

Rates start at $25 per hour for students/activists.

You can limit me to a maximum number of hours after making it clear what your main objective is. There's a good chance I'll spend more time than the maximum, but you won't be charged extra if so.


Contact

Write to me at pamolson @ gmail if you'd like to discuss your needs and goals and see if my services might be a good fit for you. I'm happy to answer any questions and look forward to hearing from you!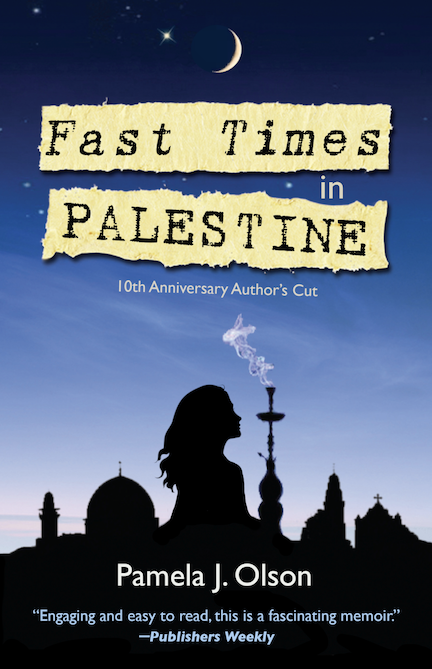 Click to view the book's Amazon page